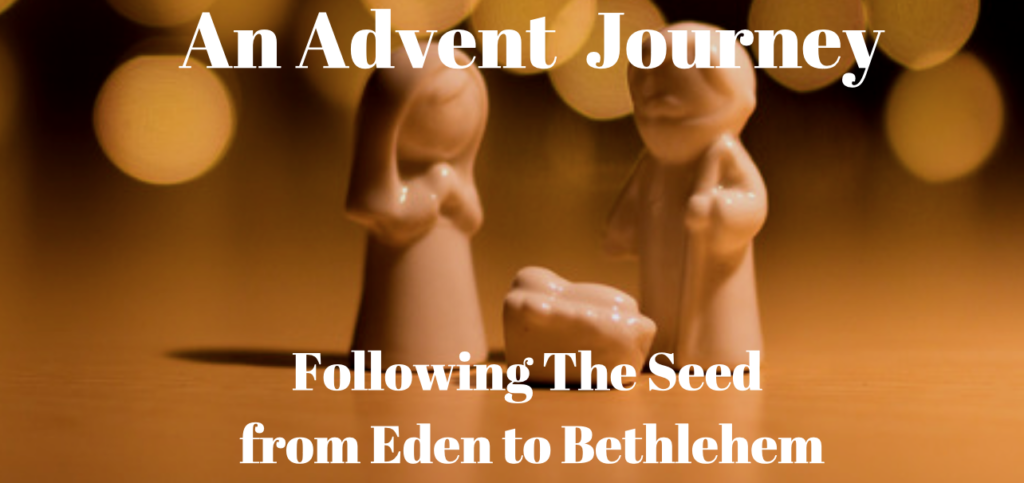 This 25-day series will help you see the big picture of the Bible, in just five minutes per day—beginning December 1st.
Families want Christmas to be more spiritual and less commercial—more about Jesus and less about Santa.
We also want to connect Christmas with the Bible. Sure, we read the "Christmas story" from the book of Luke, but there's so much more to discover. 
For Christians, the word "Advent" means the arrival of a notable person. And this arrival was actually foretold 6,000 years ago. In Genesis 3:15, Advent was announced when God spoke these words to Adam and Eve:
And I will put enmity between you and the woman, and between your seed and her seed; he shall bruise you on the head, and you shall bruise him on the heel.
Within hours of the fall of the first man and woman, the redemption plan was unveiled to all creation: the Seed would bring justice—through the family of Adam and Eve. 
Have you ever considered that the "Christmas story" began in Chapter 3 of the first book in the Bible? It makes me wonder what happens to the Seed between Eden and the arrival in Bethlehem.
This is what Advent is all about: the ultimate arrival of the Seed in a town called Bethlehem.  
You and your family can follow this Advent Journey in December, and explore how 64 generations (64 families) prepared for the arrival of Jesus.
Free, daily email devotions begin December 1st! (Subscribe below)
Also available on Amazon Kindle for just $4.99! Or order the book for $6.99